Arroyo Grande Estate Planning & Probate Lawyer
Friendly & Honest Attorney Proudly Assisting Arroyo Grande Clients With Estate Planning and Corporate Formation Matters
Since starting my legal practice, Douglas M. Buchanan Attorney at Law, in 1997, I've offered responsive, personalized legal assistance for Arroyo Grande clients dealing with estate planning and corporate formation matters. I'm laser-focused on helping my clients achieve their legacy and business goals while ensuring that they enjoy a legally stable future. When I work with you, I enjoy taking the time to fully absorb the details of your particular situation, and I firmly believe in proactively communicating all the important legal aspects of your case to you as they arise.
Estate Planning & Probate
I specialize primarily in estate planning and probate matters, meaning that I value the process of getting to know my clients by listening to their goals and concerns. I am here to help you work through an array of important estate planning processes, such as creating a will, establishing a trust, transferring existing real estate to a trust, and putting comprehensive health directives in place. For families who need help navigating the probate process following the death of a loved one, I can offer you trusted legal guidance each step of the way.
Corporate Formation
In addition to providing exceptional legal guidance in estate planning and probate matters, I also specialize in business and corporate formation. Whether you are structuring a partnership, LLC, or S-Corp, or whether you need help with drafting shareholder or LLC membership agreements, I will work closely with you to make sure we successfully achieve your business goals.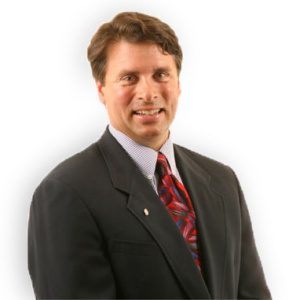 A dedicated attorney with over 30 years of experience.
For more than 20 years, I've dedicated my legal practice to providing clients in Arroyo Grande and throughout the San Luis Obispo and Northern Santa Barbara area with honest and effective legal guidance for estate planning and corporate formation matters. Working diligently with my wife, Deirdre, a paralegal at our firm, I've proudly advised and assisted my clients while striving to secure the future of their families and their businesses.
If you need assistance with legal tasks related to your will, living trust, real estate trust transfers, health care directives, or corporate formation issues, I'm here to help. With a steady track record of success advising Arroyo Grande clients with their cases, I can provide you the personalized service you need to fully complete your estate planning and corporate formation processes. Reach out today to learn more.
Get Started Today